Protect the Baby in You from Seasonal Fever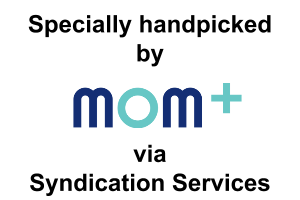 Seasonal fever is not a big deal to handle, but if it happens during pregnancy, then it might be a threat to your baby. Flu season normally occurs during October and continues till May. So, it is important to get a flu vaccine every year, especially for the pregnant women.
A would be mom can bear anything to get that moment of happiness; from morning sickness to unbearable labour pain. Pregnant women with flu have more chances to suffer from serious complications like premature labour and delivery. So, it is better to get vaccinated before planning for your pregnancy.
Causes of Fever in Pregnancy – The most common cause of a fever in pregnancy is
Viral infection – It includes seasonal influenza, H1N1 influenza (swine flu), common cold, infections include measles, rubella and chicken pox.

Bacterial Infection – It includes tonsillitis, appendicitis, urinary, respiratory and gastrointestinal infections.

Infectious Illness – It includes malaria, typhoid, meningitis and hepatitis.
Why Seasonal Fever is so dangerous?
The immune system works to protect the body from diseases. When a woman becomes pregnant, it affects the immune system as well. The immune system gets suppressed and gives delayed response to illnesses, as compared to what it was doing before pregnancy. It becomes lower and weaker and the body is likely to catch viruses and flu. To keep it strong, you need to protect it well by taking extra care and vaccination. Your immune system needs to work hard to fight the micro-organisms during pregnancy.
Don't let that risky stage arise
Don't take fever too lightly, especially during pregnancy. A little ignorance can be risky for both the mother and the child. Seasonal fever can lead to:
Miscarriage

Prenatal death

Neural tube defects, such as spina bifida

Micropthalmia (abnormally small eyes)

Cataract

Microencephaly (head is significantly smaller than normal)

Functional and behavioural problems

Craniofacial developmental defects, such as cleft palate and/or lip

Problems with teeth and skeletal development

Cardiac developmental defects

Preterm delivery
Be Alert & Attentive
If fever during pregnancy lasts more than 24 to 36 hours with the following symptoms, then consult your doctor immediately:
Pain or pressure in chest or abdomen

Difficulty in breathing or shortness of breath

Uterine contractions or tenderness

Skin rashes due to high fever

Nausea or vomiting

Sudden dizziness

Decreased or no movement of your baby
Choose the Safer Side – Get Vaccinated
Early treatment is very important for would be moms. Flu shots are safer ways to protect the both of you. Be up to date on all vaccinations. Pregnancy is the most sensitive time. In such case all drugs are not safe. It's advised to go with the prescribed medicines only.
Best ways to Treat Fever Safely
Drink plenty of water.

Take adequate rest and sleep properly

Stay in a cool environment

Wear loose, comfortable clothes

Avoid contact with infected people

Do not drink unpasteurized milk

Try to avoid tanning beds, hot tubs and saunas
Source : Life Unfold (via Syndication)
Related Content
Vaccinations for a healthy child

3

Vaccinations as per the recommended schedule helps prepare the immune system in children, thereby protecting them from diseases.

All You Need to Know About Your Newborn

14

Awareness of a few simple guidelines about the main aspects of a newborn's growth and well being can make the process very enjoyable.

Related Groups

Nil
trying to conceive
Select an option to Explore
pregnant
Select an option to Explore
a new mother
Select an option to Explore
caring for a baby
Select an option to Explore
Login/Register
For an enhanced personalized experience, we now offer our users login facility only on the MomPluss mobile apps.

You can download and install our Android or iOS mobile app using the links at the top of the MomPluss Home page.

Any credentials used to register earlier on the MomPluss website will continue to remain valid for login on the mobile apps.

Thank you
The MomPluss Product Team
Verification of Contact
Verified contact ensures security of data. Any one verified contact compulsory for login.
Please enter the OTP send to your email/mobile.
Information
You must be logged in to star an item for follow up.
Invalid Email ID/Mobile No.
The E-mail ID / Mobile Number submitted for login is not registered with any MomPluss user.
Invalid Password
The Password submitted is not valid for this user

Account will be locked after 3 invalid attempts
Account Locked
The Password submitted is not valid for this user

Permitted attempts exceeded
Set Pseudonym
Pseudonym required for activity on groups.
Profile
Information
You can't provide lesser height from the previous saved height.
Information
User Details
Email ID is compulsory for editing other user details.
Information
To access our messaging feature, please login/register.
Confirm Delete
Your selected item(s) will now be deleted.
Delete Request Executed
Schedule item deleted successfully and confirmation sent via MomPluss messaging.