New simple test predicts post-pregnancy diabetes risk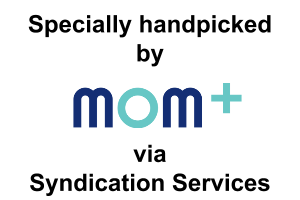 A team of researchers has come up with a simple test that can detect diabetes risk after pregnancy. Gestational diabetes is one of the most common conditions that can occur during pregnancy. Although the symptoms generally disappear after delivery, women suffering from gestational diabetes are at increased risk of developing postpartum diabetes in the following years. Researchers at the Helmholtz Zentrum Munchen have now developed an accurate method of predicting the probability of developing this progressive disease following childbirth.
One hundred and ten of the women observed during this period developed postpartum diabetes. In order to be able to predict in which mother the disease would manifest itself after delivery, the team headed by Anette-Gabriele Ziegler tested various parameters that are known to play a significant role in the genesis of the disease. Body mass index (BMI) and genetic predisposition both play a role in the calculation, as does the question of whether the mother breastfed her baby and whether her gestational diabetes had to be treated with insulin, explains first author Meike Kohler.
On the basis of these parameters, the researchers introduced a point system to enable them to predict a woman's likelihood of developing postpartum diabetes. For low-risk scores, the probability of developing diabetes within five years after delivery was only about eleven percent; in the medium-risk category it ranged from 29 to 64 percent, while for the highest-risk scores it was more than 80 percent. "The test we developed is very easy to apply and in the future could be used in hospitals as a tool for predicting postpartum diabetes," Ziegler added. "This means that both the doctor and the patient are aware of the respective risk and it allows diabetes checks to be more closely tailored to the patient's individual needs."
Source : NewsPoint (via Syndication)
trying to conceive
Select an option to Explore
pregnant
Select an option to Explore
a new mother
Select an option to Explore
caring for a baby
Select an option to Explore
Login/Register
For an enhanced personalized experience, we now offer our users login facility only on the MomPluss mobile apps.

You can download and install our Android or iOS mobile app using the links at the top of the MomPluss Home page.

Any credentials used to register earlier on the MomPluss website will continue to remain valid for login on the mobile apps.

Thank you
The MomPluss Product Team
Verification of Contact
Verified contact ensures security of data. Any one verified contact compulsory for login.
Please enter the OTP send to your email/mobile.
Information
You must be logged in to star an item for follow up.
Invalid Email ID/Mobile No.
The E-mail ID / Mobile Number submitted for login is not registered with any MomPluss user.
Invalid Password
The Password submitted is not valid for this user

Account will be locked after 3 invalid attempts
Account Locked
The Password submitted is not valid for this user

Permitted attempts exceeded
Set Pseudonym
Pseudonym required for activity on groups.
Profile
Information
You can't provide lesser height from the previous saved height.
Information
User Details
Email ID is compulsory for editing other user details.
Information
To access our messaging feature, please login/register.
Confirm Delete
Your selected item(s) will now be deleted.
Delete Request Executed
Schedule item deleted successfully and confirmation sent via MomPluss messaging.