Maternity Coverage May Keep Financial Stress at Bay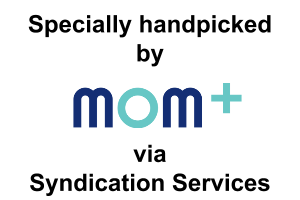 Parenthood brings with it immense joy and excitement along with jim-jams to a couple. It is undoubtedly a blissful chapter but the parents-to-be are often at sixes and sevens when it comes to managing increasing expenses that the phase brings along. As medical expenses are rapidly soaring, the process of childbirth has also become very expensive. A health insurance plan can offer some kind of financial relief to the couple and keep stress at bay.

Mediclaim policies or hospitalization benefits in India are provided by various insurance firms as a component of group coverage policies to corporate houses. Currently, no company in the country offer insurance explicitly or a complete insurance policy for an expectant mother as the coverage protects only from unanticipated risk and maternity is not a part of it. Though, most of the corporate group policies provide maternity cover as an additional advantage (usually with a sub-limit below or up to 50,000), a number of them does not cover pre- and post-natal care expenses.
One must check if the insurance policy is covering the one-day-old newborn and termination of pregnancy. It is important to check if the cover only includes normal delivery or also involve complicated deliveries such as caesarean and premature births. While opting for an individual policy, one must look for the waiting period applicable for claiming maternity expenses. Experts suggest for checking the sub-limit, verifying if expenses related to maternity are covered and ensuring any specific exclusion related to the policy. In addition, tax saving benefit under income tax section 80D must be considered while buying a coverage policy.

It is advised to buy a maternity coverage plan and stay financially secured, but insurance policies have a few limitations too. First of all, the sum insured may not be adequate enough to cover maternity costs. Insurance cap may vary between Rs. 20,000 to Rs. 50,000. Secondly, waiting period is usually three or four years. There are odds of situations where an insurer may refuse to pay such as in case of late pregnancy (35 years and above).

So, to get the right insurance plan, it is important to understand the terms and conditions of the policy before buying it.
Source : Health Daily Digest (via Syndication)
Related Content

Nil
Related Groups
Nil