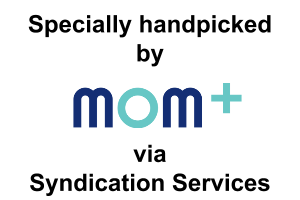 Your Pregnant Body – Be careful and enjoy the most!!!
Finding out after positive reports that you are pregnant is one of the most exciting moments of a woman's life. Hearing these words Congratulations! You are going to be a mother lead you to a new world. So, are you ready for the roller coasters during this incredible journey from pregnancy to motherhood?
Once you have confirmed about your pregnancy you may find out some common complaints by the coming months. A unique experience of 40 week will be memorable moment for a lifetime of every pregnant woman. Some may love and some may hate about being pregnant at the same time.
We are here with some of the nice and worst things about being an expectant mum.
Best part of Pregnancy
All is Well' –

Have you felt that kick? Wow! This feeling is really spellbound. Best part of pregnancy is feeling someone inside you. Pregnancy becomes more real once you start feeling movements of a life inside of you whether it's a hiccup or a kick.

VVIP Treatment –

Yes! This is the time when you can get full attention of the whole family or from your beloved. It's nothing less than the feeling of moving on a Red Carpet. You will be treated as a special person whether you are in a market, in a metro or while carrying heavy packages. You can demand for anything and it will get approved very easily without any efforts.

Three Golden Months of pregnancy

– Second trimester is the only time when you can enjoy the feel of motherhood. You have more energy & can enjoy delicious dishes and have sound sleep.

No time for Naptime –

You can take naps without an excuse during the day. Best benefit of first pregnancy, because once you have a baby delete the word

'Rest'

from your dictionary.

Smooth & Flawless Skin –

You will have a natural glow along with smooth and flawless skin. You will get some unexpected skin surprises and say bye to pimples, dark spots and dark circles.

Beautiful Hair & Nails –

When you are pregnant, everything in your body is growing more quickly due to increased hormone levels. You will find the growth & beauty of your hair increasing gradually. You can save many bucks which you are going to spend on manicures, pedicures & on expensive haircuts.

More Satisfaction –

Increasing blood flow to pelvic area boosts sexual response and makes sex more satisfying. It happens especially during the second trimester. Pregnancy also causes an increment in vaginal secretions that boost lubrication and make intercourse more comfortable.

Love at First Sight –

You can never express that moment in just few words when you get a chance to see that little life inside you. Those tiny hands and feet, sensitive heart beats and the movement when he or she hides their face with hand. At that time you became spell bound or just can speak up

Aawww it's so cute.
Shopping for the unborn –

You will get so confused when you go out for shopping to buy a little outfits and thinking about how he or she will look in this dress. You will not able to decide what to pick and what to leave as all the little dresses looks so cute from frocks to shorts and caps to booties.

Crying Smiles –

There is no comparison with those crying happy tears when you are going to hospital, groaning with unbearable pain but apart from that you are also very happy only with a thought that the next time when you returned back to home there will be a baby in your lap.
Worst part of Pregnancy
Say Bye-2 to your favorite outfits –

Leave that thought that you will get fit properly in your old skinny jeans. As you will get obese after pregnancy.

Awkward Looks –

As your belly grows, you will notice that other people will give you some different expressions and notice your activities which can be very awkward sometimes.

Unable to move and bend frequently –

Be careful and don't let anything drop on floor as your baby in your tummy will not allow you to bend and pick up that stuff. It's better to forget all the activities like wearing socks, tie up shoes or painting you nails.

Forget Good Night's Sleep –

One of the worst part of pregnancy is when you are not able to sleep properly. It's really very difficult to sleep especially when you baby is kicking you ribs or having hiccups or you have to get up to pee every hour.

Waddling –

While walking, standing or lying you feel like a penguin; that is the most irritating time which is very common during pregnancy. You will become part of every joke. Although it's not your fault and no one can understand except any pregnant woman.

More doctor visits –

Who like to visit doctor clinics regularly? At first it might seem good to go and listens baby's heartbeat, but by the time you are going every other week there's nothing too good.

Feeling hungry all the time –

During pregnancy, one thought that will come to your mind for sure again and again is feeling hungry; want to eat something. And no matter how much you eat or how often you eat, you always feel hungry.

Swelling –

Apart from all the problems walking with fat feet is the most difficult thing you have to face during pregnancy. You will not able wear any sleepers and walking barefoot is restricted.

Labor Pain –

After the long wait when that moment came and labor pain starts the only thing came to your mind is no more babies in future. This is the first & last chance too. As labor is one of the worst parts of pregnancy. Giving birth to a baby is similar to 20 bones getting fractured at the same time.

Stretch Marks –

You may hear many times that wearing stretch marks is a memorable moment for every women as it symbolizes proud of being a mom, but honestly, nobody wants scars.
Source : Life Unfold (via syndication)
trying to conceive
Select an option to Explore
pregnant
Select an option to Explore
a new mother
Select an option to Explore
caring for a baby
Select an option to Explore
Login/Register
For an enhanced personalized experience, we now offer our users login facility only on the MomPluss mobile apps.

You can download and install our Android or iOS mobile app using the links at the top of the MomPluss Home page.

Any credentials used to register earlier on the MomPluss website will continue to remain valid for login on the mobile apps.

Thank you
The MomPluss Product Team
Verification of Contact
Verified contact ensures security of data. Any one verified contact compulsory for login.
Please enter the OTP send to your email/mobile.
Information
You must be logged in to star an item for follow up.
Invalid Email ID/Mobile No.
The E-mail ID / Mobile Number submitted for login is not registered with any MomPluss user.
Invalid Password
The Password submitted is not valid for this user

Account will be locked after 3 invalid attempts
Account Locked
The Password submitted is not valid for this user

Permitted attempts exceeded
Set Pseudonym
Pseudonym required for activity on groups.
Profile
Information
You can't provide lesser height from the previous saved height.
Information
User Details
Email ID is compulsory for editing other user details.
Information
To access our messaging feature, please login/register.
Confirm Delete
Your selected item(s) will now be deleted.
Delete Request Executed
Schedule item deleted successfully and confirmation sent via MomPluss messaging.