How to Avoid Hair Loss During and After Pregnancy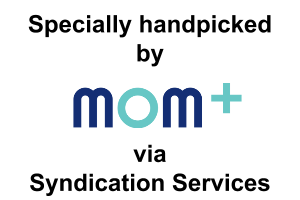 Pregnancy is one of the most beautiful phases of a women's life. During this period you may go through number of annoying problems, which are not very dangerous but need attention.Most of these changes experienced during this period are due to the hormonal changes. There are many changes that take place in your body, from a larger belly to food cravings, back pain to tiredness and hair loss.
Hair fall issue is big problem which is faced during and post pregnancy.This hair loss is temporary but it is very important to take good care of the hair to prevent hair loss. The body undergoes frequent dehydration and fatigue. This causes the hair and scalp to lose moisture and become dry and itchy. The undernourished state of the scalp causes hair fall.
This condition is not very serious and should begin to diminish within 3-4 months after delivery. If you feel that you are experiencing unusual hair loss while you are pregnant, consult your doctor as it can be serious for you and your baby too.
Reasons for Hair Loss –
Genetic Cause –You will be surprised to know that genetic background is the foremost cause of hair loss. It means if your parents had the same problem you too are more likely to be affected with hair fall.
Lack of Nutritious Diet –Nutrition is a very important factor for healthyhair, especially during and after pregnancy. Eating a poor and unhealthy diet does not fulfill the nutritional requirement of mother and the baby, such kind of deficiency can lead to hair loss.
Fluctuation in Estrogen – Hormonal changes during pregnancy is the main reason for the fluctuation in estrogen level. It increases during pregnancy, which can actually benefit the hair. But after pregnancy, (post-partum) when the levels fall, hair loss is very common.Once the hormones settle, the condition may be controlled.
Anemia – Iron deficiency is an important cause of hair loss. This condition refers to a reduction in the amount of red blood cells in the body which may lead to several symptoms including hair fall.
Viral Diseasesand Medications –Some illnesses cause hair loss. These include Typhoid, Jaundice, and High Fever, Diabetes, Ringworm and Viral Diseases. Apart from that some medications can also affect your immune system resulting loss and thinning of hair.
Hair Styling Products with Chemicals: Regular useShampoos, conditioners, hair styling products and even hair oils today contains harmful chemicals. Repeated use can resultin weakening of hair shaft, making it more prone to split ends, hair loss and other hair related issues.
Mental Stress –Busy schedules and hectic lifestyle increase our stress levels. Stress can also reflect on the hair.  Hair cells too need rest and relaxation to rejuvenate.
Try to Avoid–
Avoid pigtails, hair weaves, braids and tight hair rollers as this may pull on your hair and make it more likely to break.

Avoid hair colors, straightening treatments. They can affect the condition of your hair and make it drier and more brittle.

Avoid shampoos and conditioners which contains harmful chemicals

Avoid over-brush your hair
Home remedies for good healthy hair –Hair fall during pregnancy is a natural process that can be controlled naturally. Try out these simple solutions at home and see the difference.
Go Organic – Use natural and organic products which are perfectly safe to reduce hair fall
Oil Massage – Massaging with Coconut oil, jojoba oil, almond oil, olive oil and mustard oil is the natural way for nourishment. It is the best way to control hair fall.
Aloe Vera – Aloe Vera gel when applied onto the scalp could be treat hair loss occurring due to dryness and infection of the scalp.
Amla – Amla is one of the best natural remedy to strengthen hair and prevent hair fall
Neem – Neem is a natural antibacterial agent that prevents growth of bacteria that may lead to infection and hair fall.
Last but not least a well-balanced diet is important to keep your hair roots strong. Include more milk, fruits, vegetables, meats, fish, lentils, grains, dry fruits, oats and other such ingredients in your daily diet. This will provide enough vitamins and nutrients that are needed for proper hair growth. Drink plenty of water.
Hair loss is one of the most difficult issues to face after pregnancy. As you will be busy with your little one, it will be difficult to dedicate some time for hair care. But, there are many easy ways that will help you to deal with this situation. Just take some time out for yourself and give a little attention to your hair.
Source : Life Unfold (via Syndication)
Related Content
Iron Deficiency During Pregnancy

0

It is important to meet the additional demand for iron in women during pregnancy, failing which there is a risk of developing anemia.

Related Groups

Nil
trying to conceive
Select an option to Explore
pregnant
Select an option to Explore
a new mother
Select an option to Explore
caring for a baby
Select an option to Explore
Login/Register
For an enhanced personalized experience, we now offer our users login facility only on the MomPluss mobile apps.

You can download and install our Android or iOS mobile app using the links at the top of the MomPluss Home page.

Any credentials used to register earlier on the MomPluss website will continue to remain valid for login on the mobile apps.

Thank you
The MomPluss Product Team
Verification of Contact
Verified contact ensures security of data. Any one verified contact compulsory for login.
Please enter the OTP send to your email/mobile.
Information
You must be logged in to star an item for follow up.
Invalid Email ID/Mobile No.
The E-mail ID / Mobile Number submitted for login is not registered with any MomPluss user.
Invalid Password
The Password submitted is not valid for this user

Account will be locked after 3 invalid attempts
Account Locked
The Password submitted is not valid for this user

Permitted attempts exceeded
Set Pseudonym
Pseudonym required for activity on groups.
Profile
Information
You can't provide lesser height from the previous saved height.
Information
User Details
Email ID is compulsory for editing other user details.
Information
To access our messaging feature, please login/register.
Confirm Delete
Your selected item(s) will now be deleted.
Delete Request Executed
Schedule item deleted successfully and confirmation sent via MomPluss messaging.