How Safe is Egg Freezing?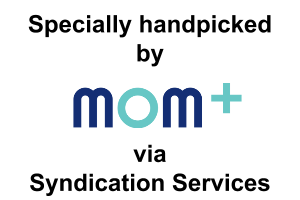 As more and more women become career oriented, motherhood often must take a backseat. Certain technological advancements in the field of medicine have come to the rescue of women in such a scenario and one such technological boon is egg freezing (human oocyte cryopreservation), wherein the eggs of a woman are extracted, frozen and stored until she decides to become pregnant. When a woman is ready to have a baby, her eggs are defrosted, fertilized and transferred to her uterus as embryos.
Though, considered experimental, a lot of women nowadays are opting for the frozen eggs technique to have children in the future. Women opting for egg preservation would have to undergo HIV and hepatitis B and C screening tests. Furthermore, only the matured eggs are considered for the freezing process. The one disadvantage tied to egg freezing is that all the eggs may not survive through the freezing and thawing procedure or ultimately get fertilized.
Experts say that women, who want to delay childbearing for some personal issues, or have been diagnosed with cancer and have to undergo chemotherapy and radiation as a part of the treatment, generally tend to opt for the frozen egg technique. Though, there is no perfect age for preserving eggs, experts recommend getting the procedure done by the age of 35, as the eggs start to deteriorate after that age. In general, freezing eggs at an earlier age yield better results.
The success rate for the egg freezing technique is quite high, with no complications at the time of pregnancy and no birth defects found in the offspring. According to a report by USC Fertility, a study of more than 900 babies born from frozen eggs did not show any increased chances of birth defects when compared to the general population. Also, in another study it was found that no complications arose during pregnancy after egg freezing.
The expert believe that an embryo transfer can be successful even after 20 years of the eggs being in the storage. The embryo transfer technique involves choosing the finest quality embryos and transferring them to the womb. One or two embryos are placed if the recipient is below 40 years of age and for those above 40 years, a maximum of three embryos are placed. After two weeks of embryo transfer, the woman is required to undergo a pregnancy blood test.
Many Hollywood and Bollywood actresses, who opted for egg freezing while at the peak of their careers, have set the trend and inspired many young working women to believe in its magic.
Source : Health Daily Digest (via syndication)
Related Content

Nil
Related Groups
Nil