Conception within 3 Months of Miscarriage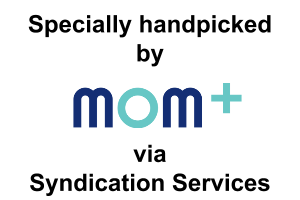 While pregnancy is a beautiful aspect of a woman's life, not everything goes as planned sometimes. Most of the women who experience a miscarriage become disheartened, and have every reason for it. They start doubting if they will be able to conceive in the future. But, a study increases hopes of the women trying to conceive post a miscarriage. According to the study, women who endeavour to conceive again within three months post an early baby loss may have a successful following pregnancy as compared to those who wait longer to start trying.
The study, highlighted in the journal Obstetrics and Gynecology, also contradicts the previous beliefs that the couple should wait till three months after a miscarriage to try again. Karen Schliep, a postdoctoral fellow in the NICHD Epidemiology Branch, said, "While we found no physiological reason for delaying attempts at conception following a pregnancy loss, couples may need time to heal emotionally before they try again. For those who are ready, our findings suggest that conventional recommendations for waiting at least three months after a loss may be unwarranted".
The team of experts studied nearly 1,000 husbands and wives who had experienced a miscarriage. The researchers looked into data on women who had faced one or two previous pregnancy losses. The results showed that out of the 765 couples, who tried to conceive again within three months, 77% eventually gave birth to a live baby as compared to 23% for the 233 couples who waited more to try again. The couples who tried to get pregnant within three months also had a 69% higher chance of getting pregnant as compared to 51% for those who waited longer. This shows that the odds of a successful pregnancy are higher if the couple try to conceive within three months after a miscarriage.
Doctors have also stated that the couples should take their time to heal emotionally. When they are ready, they should try again within three months. According to Dr. David Matthews, "I'm okay with them trying right away, as soon as they feel like they're ready. There's been some smaller studies that have suggested that women that get pregnant before six months actually had a higher percentage of successful pregnancies compared to those that waited more than six months".
While the period after a miscarriage is extremely hard, the couple should act as support pillars for each other and should not give on the idea of becoming parents again. Also, a miscarriage is not in any way a guarantee that a woman cannot give birth.
Source : Health Daily Digest (via syndication)
Related Content
Pre-Pregnancy Counselling: An Absolute Must

0

A pre-pregnancy counselling cum check-up is always a worthwhile and important activity if one is planning a pregnancy.

Myths Surrounding Conception

0

Limited understanding of the process of conception among common people, enables a large number of unsubstantiated myths to flourish.

Influence of diet on conception

2

To conceive, ensure a healthy, complete and balanced diet and keep strictly away from alcohol, tobacco and excess caffeine.

Related Groups

Nil
trying to conceive
Select an option to Explore
pregnant
Select an option to Explore
a new mother
Select an option to Explore
caring for a baby
Select an option to Explore
Login/Register
For an enhanced personalized experience, we now offer our users login facility only on the MomPluss mobile apps.

You can download and install our Android or iOS mobile app using the links at the top of the MomPluss Home page.

Any credentials used to register earlier on the MomPluss website will continue to remain valid for login on the mobile apps.

Thank you
The MomPluss Product Team
Verification of Contact
Verified contact ensures security of data. Any one verified contact compulsory for login.
Please enter the OTP send to your email/mobile.
Information
You must be logged in to star an item for follow up.
Invalid Email ID/Mobile No.
The E-mail ID / Mobile Number submitted for login is not registered with any MomPluss user.
Invalid Password
The Password submitted is not valid for this user

Account will be locked after 3 invalid attempts
Account Locked
The Password submitted is not valid for this user

Permitted attempts exceeded
Set Pseudonym
Pseudonym required for activity on groups.
Profile
Information
You can't provide lesser height from the previous saved height.
Information
User Details
Email ID is compulsory for editing other user details.
Information
To access our messaging feature, please login/register.
Confirm Delete
Your selected item(s) will now be deleted.
Delete Request Executed
Schedule item deleted successfully and confirmation sent via MomPluss messaging.