Breastfeeding Benefits for Mothers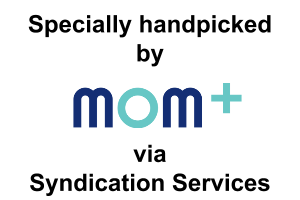 Getting to know about being pregnant is the most special feeling for a woman which cannot be described through words. But, with it comes great responsibility. Every woman wants her child to be born healthy for which the mother-to-be is expected to take good care of herself and the fetus, not only during the course of pregnancy but also after the childbirth.
Breastfeeding the baby is the first thing advised to mothers by doctors, after delivery. Breast milk is known to consist of a unique mixture of nutrients necessary for the growth of the child, which is irreplaceable by any other food available on this earth. Infants are delicate and vulnerable to diseases because their bodies are new to the outside environment. Therefore, they should be treated with additional care and given proper nourishment. A mother should continue breastfeeding the baby for at least six months after birth.
The vitamins and nutrients present in the breast milk are important for the child and also significantly reduce the risk of ear infections, allergies, asthma and other illnesses for them. It is not only good for the baby's development, but also slashes down the mother's risk of breast cancer and diabetes.
Many studies have just highlighted health benefits for the infants and established that breastfeeding bolsters the bond between the mother and the baby. A study, conducted by a team of researchers from the Kaiser Permanente in Oakland, California, illustrated that breastfeeding prevents the risk of various lethal diseases in mothers. For the study, the researchers examined 1,035 women who developed gestational diabetes, post delivery. The study findings revealed that the women who breastfed were 50% less likely to develop type diabetes 2 than the women who did not breastfeed. Another research found that the women who breastfed had 20% reduced risk of ovarian cancer. The study was published in the Annals of Internal Medicine and funded by the National Institute of Child Health and Human Development.
Breastfeeding helps a mother in shedding the extra weight gained at the time of pregnancy. Furthermore, a hormone released by breastfeeding helps the uterus to come back to its usual size more quickly. The chances of osteoporosis (lower bone density leading to broken bone) for women who breastfed their children also decrease and the mothers are less likely to develop ovarian cancer. Breastfeeding offers the feeling of content to a mother, which in turn enhances her emotional health.  
Source – Health Daily Digest (via Syndication)
trying to conceive
Select an option to Explore
pregnant
Select an option to Explore
a new mother
Select an option to Explore
caring for a baby
Select an option to Explore
Login/Register
For an enhanced personalized experience, we now offer our users login facility only on the MomPluss mobile apps.

You can download and install our Android or iOS mobile app using the links at the top of the MomPluss Home page.

Any credentials used to register earlier on the MomPluss website will continue to remain valid for login on the mobile apps.

Thank you
The MomPluss Product Team
Verification of Contact
Verified contact ensures security of data. Any one verified contact compulsory for login.
Please enter the OTP send to your email/mobile.
Information
You must be logged in to star an item for follow up.
Invalid Email ID/Mobile No.
The E-mail ID / Mobile Number submitted for login is not registered with any MomPluss user.
Invalid Password
The Password submitted is not valid for this user

Account will be locked after 3 invalid attempts
Account Locked
The Password submitted is not valid for this user

Permitted attempts exceeded
Set Pseudonym
Pseudonym required for activity on groups.
Profile
Information
You can't provide lesser height from the previous saved height.
Information
User Details
Email ID is compulsory for editing other user details.
Information
To access our messaging feature, please login/register.
Confirm Delete
Your selected item(s) will now be deleted.
Delete Request Executed
Schedule item deleted successfully and confirmation sent via MomPluss messaging.