Bed-sharing with Babies Helps Continue Breastfeeding?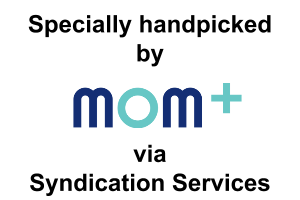 Sharing bed with loved ones can potentially strengthen relationships. While the practice is just one of the ways that a family might co-sleep, it is more often suggested to be followed by breastfeeding mothers.

Adding credibility to the recommendation, a study led by Durham University established that women who sleep with their newborns are more likely to breastfeed. The research included 870 new mothers who were enrolled halfway through pregnancy. Experts who conducted the study, highlighted in Acta Paediatrica, found that when women shared bed with their children for a few times, they breastfed for nearly five and a half months.

General safety guidelines for bed-sharing suggest against sleeping with a baby if a person is currently a smoker or has smoked during pregnancy as this might raise the risk of sudden infant death syndrome (SIDS).

A National Family Health Survey revealed that a majority of mothers in India stop breastfeeding at the fourth month itself. However, Indian guidelines for infant and young child feeding recommend that breastfeeding must be initiated as early as possible after birth for all normal newborns (including those born by caesarean section), avoiding delay beyond an hour. Exclusive breastfeeding is suggested to be practiced from birth till six months. Also, doctors suggest the introduction of optimal complementary feeding post the child is six-month-old. However, breastfeeding should be continued for a minimum of two years and beyond as per the choice of the mother and the baby.

Highlighting the importance of the vital gift from mothers, the guidelines also mentioned that mean intakes of human milk provide sufficient energy and protein to meet baby's requirements during the first six months of infancy. No other food or fluids are recommended for an infant below six months of age unless medically indicated.

As many women potentially withdraw from breastfeeding, Dr. Sivaprasad, a pediatrician at General Hospital in Ernakulam, stated, "Moving away from breast feeding is at present common in women belonging to all classes of society, being the upper or the lower class. It is not because they are not aware of the benefits of breastfeeding but various kinds of pressures mainly professional ones make them to stop it at a time when it is not supposed to be". The expert believed that suggesting formula feeding in place of breastfeeding to mothers should not be encouraged.

When it comes to balancing a number of novel roles and responsibilities – ranging from care of the newborn, household tasks and professional obligations – post delivery, most of the women find it hard to cope with the situations despite of being well-known for multitasking. Incapable of adjusting with the daily strenuous jobs, the females get overwhelmed and emotional, and often put an end to exclusive breastfeeding after first few months of childbirth. Evidently, family and workplace pose a substantial impact on the mother in her choice to breastfeed the child.

So as they say there is no substitute for mother's milk, a woman needs to learn and plan how to perform and balance the daily tasks without under shadowing the significance of breastfeeding for her child.
Source: Health Daily Digest (via Syndication)
trying to conceive
Select an option to Explore
pregnant
Select an option to Explore
a new mother
Select an option to Explore
caring for a baby
Select an option to Explore
Login/Register
For an enhanced personalized experience, we now offer our users login facility only on the MomPluss mobile apps.

You can download and install our Android or iOS mobile app using the links at the top of the MomPluss Home page.

Any credentials used to register earlier on the MomPluss website will continue to remain valid for login on the mobile apps.

Thank you
The MomPluss Product Team
Verification of Contact
Verified contact ensures security of data. Any one verified contact compulsory for login.
Please enter the OTP send to your email/mobile.
Information
You must be logged in to star an item for follow up.
Invalid Email ID/Mobile No.
The E-mail ID / Mobile Number submitted for login is not registered with any MomPluss user.
Invalid Password
The Password submitted is not valid for this user

Account will be locked after 3 invalid attempts
Account Locked
The Password submitted is not valid for this user

Permitted attempts exceeded
Set Pseudonym
Pseudonym required for activity on groups.
Profile
Information
You can't provide lesser height from the previous saved height.
Information
User Details
Email ID is compulsory for editing other user details.
Information
To access our messaging feature, please login/register.
Confirm Delete
Your selected item(s) will now be deleted.
Delete Request Executed
Schedule item deleted successfully and confirmation sent via MomPluss messaging.