Persistence Needed in IVF for Successful Pregnancy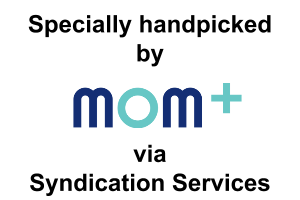 With most women undergoing a normal problem free pregnancy, some females have to deal with the news that they cannot conceive normally. This can happen owing to infertility issues with either of the partners. For such cases, in vitro fertilisation (IVF) has appeared as a boon. IVF involves manual fertilization of an egg by a sperm in a laboratory dish, and then transferring the embryo to the uterus. It might not be able to guarantee a successful pregnancy but the couple should not lose hope.
According to a study conducted by a team of researchers from the universities of Bristol and Glasgow, people undergoing in vitro fertilization treatment need persistence for a successful pregnancy. Published in The American Medical Association, the study researchers highlighted that the process is not a 'single shot' and an estimate of six attempts is needed by a couple who opt for in vitro fertilization. The study also revealed that the odds of having a successful pregnancy are increased with the increase in the number of attempts. This comes as good news for the couples who have been trying for a long time and have started looking towards the idea of giving up.
For the study, the researchers enrolled women who underwent in vitro fertilization treatment. The findings of the study revealed that the live birth rate found for the first cycle was 29.5% in all women. The rate remained above 20% up to and including the fourth cycle for women under 40. It was also found that among them, 65% of women achieved a live birth by the sixth cycle.
The repeated news of an unsuccessful procedure can cause a lot of mental stress to the couple. To relieve this stress, the couple need to stay strong for each other and they can also consult health care/mental health specialists or talk to other couples who might be going through something similar. According to Dr. Owen K. Davis, the president of the American Society for Reproductive Medicine, "The take-home message is your prognosis doesn't fall off a cliff if it didn't work after three or four cycles".
There are several health care centres in India that provide IVF services. It should be kept in mind that Indian law does not allow the use of prenatal genetic diagnostic techniques to find out the sex of the fetus.
Source : Health Daily Digest (via Syndication)
Related Content
Surrogacy in India

0

Surrogacy is an option for women who are unable to conceive or maintain a pregnancy naturally or even with medical assistance.

Understanding Polycystic Ovary Syndrome

0

PCOS is one of the most common problems underlying infertility in women and a comprehensive understanding can help women deal with it.

Air Pollution and Infertility

0

A study has shown that exposure to high air pollution impacts the fertility of women who reside in such areas for longer periods.

Related Groups

Nil
trying to conceive
Select an option to Explore
pregnant
Select an option to Explore
a new mother
Select an option to Explore
caring for a baby
Select an option to Explore
Login/Register
For an enhanced personalized experience, we now offer our users login facility only on the MomPluss mobile apps.

You can download and install our Android or iOS mobile app using the links at the top of the MomPluss Home page.

Any credentials used to register earlier on the MomPluss website will continue to remain valid for login on the mobile apps.

Thank you
The MomPluss Product Team
Verification of Contact
Verified contact ensures security of data. Any one verified contact compulsory for login.
Please enter the OTP send to your email/mobile.
Information
You must be logged in to star an item for follow up.
Invalid Email ID/Mobile No.
The E-mail ID / Mobile Number submitted for login is not registered with any MomPluss user.
Invalid Password
The Password submitted is not valid for this user

Account will be locked after 3 invalid attempts
Account Locked
The Password submitted is not valid for this user

Permitted attempts exceeded
Set Pseudonym
Pseudonym required for activity on groups.
Profile
Information
You can't provide lesser height from the previous saved height.
Information
User Details
Email ID is compulsory for editing other user details.
Information
To access our messaging feature, please login/register.
Confirm Delete
Your selected item(s) will now be deleted.
Delete Request Executed
Schedule item deleted successfully and confirmation sent via MomPluss messaging.