Air Pollution and Infertility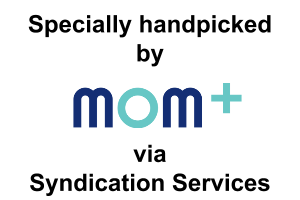 Air Pollution Associated With Infertility in Women?
Increasing air pollution is posing a huge threat to the health of the people across the world. Release of harmful gases indoors or outdoors can increasingly contribute to bad air quality. Air pollution not only increases the risk of heart disease and stroke, respiratory infections and lung cancer, but is accountable for 1.5 million deaths each year, in India alone.
India has the highest mortality rate from asthma and chronic respiratory diseases, across the world.  Nearly 2.2 million children in the country are living with damaged lungs because of bad air quality. Also, earlier studies concluded that pollution can reduce the intelligence quotient in a child and raise their chances of developing diabetes, autism and epilepsy.
According to a report, released by the World Health Organization (WHO), the quality of air in Delhi is the worst among 1,600 cities across the world. In a study, the researchers found that women who are highly exposed to polluted air are likely to face greater odds of fertility problems as compared to females who reside in a much cleaner environment. The research aimed at evaluating any association between the inhaled air and ability to conceive. The team of researchers recruited over 36,000 women and studied them from 1993 through 2003.
The investigators analysed data on particulate matter (a mixture of solid particles and liquid droplets in the air) and emphasized on primary infertility (not being able to conceive after a minimum of one year of attempting to do so through unprotected intercourse), as well as secondary infertility  (inability to become pregnant subsequent to the birth of one or more biological children).
Nearly 2,500 cases of infertility were reported over the course of the study. The women whose homes were close to a major roadway possessed 11% higher risk of facing any infertility issue, 5% greater odds of having primary infertility and 21% more chances of having secondary infertility as relative to the females who lived at a distance from a highway. The findings were highlighted in the journal Human Reproduction.
The rise in air pollution has significantly contributed to a decline in the fertility rate among women in India. The other factors contributing to female infertility include damage caused to the fallopian tubes carrying eggs from ovaries to the uterus from pelvic infections; uterine and cervical problems and hormonal issues. However, it can be treated through, laparoscopy, in vitro fertilization (IVF), egg freezing, intracytoplasmic sperm injection (ICSI) and egg donation including others.
Source : Health Daily Digest (via syndication)
trying to conceive
Select an option to Explore
pregnant
Select an option to Explore
a new mother
Select an option to Explore
caring for a baby
Select an option to Explore
Login/Register
For an enhanced personalized experience, we now offer our users login facility only on the MomPluss mobile apps.

You can download and install our Android or iOS mobile app using the links at the top of the MomPluss Home page.

Any credentials used to register earlier on the MomPluss website will continue to remain valid for login on the mobile apps.

Thank you
The MomPluss Product Team
Verification of Contact
Verified contact ensures security of data. Any one verified contact compulsory for login.
Please enter the OTP send to your email/mobile.
Information
You must be logged in to star an item for follow up.
Invalid Email ID/Mobile No.
The E-mail ID / Mobile Number submitted for login is not registered with any MomPluss user.
Invalid Password
The Password submitted is not valid for this user

Account will be locked after 3 invalid attempts
Account Locked
The Password submitted is not valid for this user

Permitted attempts exceeded
Set Pseudonym
Pseudonym required for activity on groups.
Profile
Information
You can't provide lesser height from the previous saved height.
Information
User Details
Email ID is compulsory for editing other user details.
Information
To access our messaging feature, please login/register.
Confirm Delete
Your selected item(s) will now be deleted.
Delete Request Executed
Schedule item deleted successfully and confirmation sent via MomPluss messaging.